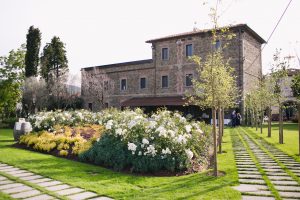 The first time I stepped onto the winery property back in 2011 I knew I had come across something very sp
ecial. Not only was it my adoration for Michele, whom I would later marry, but I was taken away with the beauty of the countryside and the amount of history that this property had. I remember being amazed at what I was seeing but even more taken with what I was feeling when I was welcomed by the family.
Lidia and Roberta are truly inspiring with all the work they have done to restore the family's history and property dating back 400 years. The stories were met with precious artifacts as well; the old family photos, books, letters and even the small family chapel all shed light on what has taken place here from 1625 to now. It has taken us some time to improve, renovate and give life back to the winery property which used to be a working farm, olive mill and winery. My mother in law Lidia and aunt Roberta, started with their own bare hands back in 1990.
To this day we are still working on the many ideas we have to offer to our guests- a spa, a rooftop tasting room, a museum of all the family artifacts, a larger cellar to fit our growing wine production… these are all things we have on our goals for the coming years, but one thing I was absolutely sure we needed to start offering back in 2013… Weddings.
Michele and I got married on September 21st, 2013. There was a beautiful s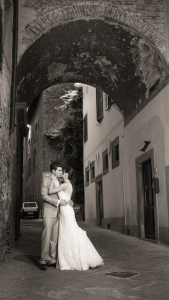 weetness in the fall air, it was harvest season and everyone was full of energy in the countryside as it was time to bring in the fruits of their labor from the whole year. Most of our guests arrived for a full week, so we enjoyed quality time with our closest family and friends.
A medieval dinner, pool BBQ's overlooking the spectacular views of the Tuscan hills, wine tasting, grape harvesting and more all gave our guests a chance to relax, get to know each other, and spend quality time together which really set the tone for the big day.
Our weddng day was everything we ever dreamed of and I was blown away with how well the winery property served as the venue and the artisan work of our vendors.
The delicious food, wine, and flowers all contributed to the beauty of the wedding. However, it was the simple, raw beauty that stood out- The rolling hillsides, 16th century villas, olive groves, exposed brick and rock facades that just scream "Welcome to Authentic Tuscany!" After the success of our wedding it was one of our dreams to start offering weddings on the property.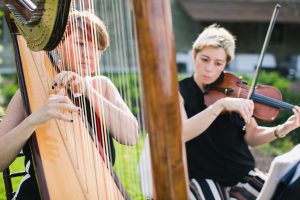 Our goal: to offer couples the opportunity we had to share unforgettable memories together with family and friends, not only on their wedding night but to spend a few days together, away from the everyday, away from reality and solely focused on enjoying one another.
It's something we may not experience again, and that makes it truly magical. This year we were happy to be a part of celebrating two very special couples- Congratulations David & Liza Spaventa and Scott & Bryal Hilton!
Get more wedding inspiration by visiting our site- casali.buccelletti.it/weddings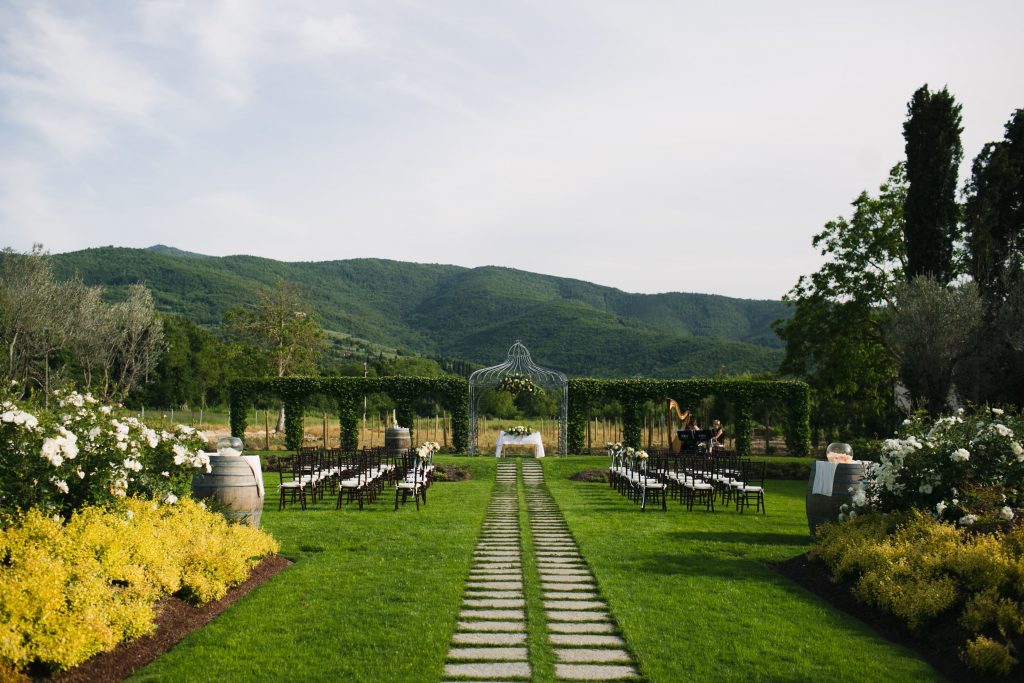 Salva
Salva