Tuscany is a wonderful region, where food and culture are two fundamental elements. The gastronomic tradition of our region is ancient, rich and varied and you can not say that you have visited Tuscany if you have not tasted the delicacies of the territory, the most representative and authentic. A great way to go beyond the usual touristy sites & activities in the Arezzo, Cortona & Castiglion Fiorentino region is to add a cooking class to your vacation. A cooking course with us allows you to get time with our local chef learning the traditional recipes of your choice.
The Buccelletti family is linked to their land, the food products we produce, to the local gastronomic traditions and for our love for good food. We are passionate about sharing our local food traditions to those visiting the Arezzo, Cortona and Castiglion Fiorentino area by offering many ways to interact with our chef through a cooking course or chef in villa experience.
---
3 reasons why you should take a Tuscan cooking class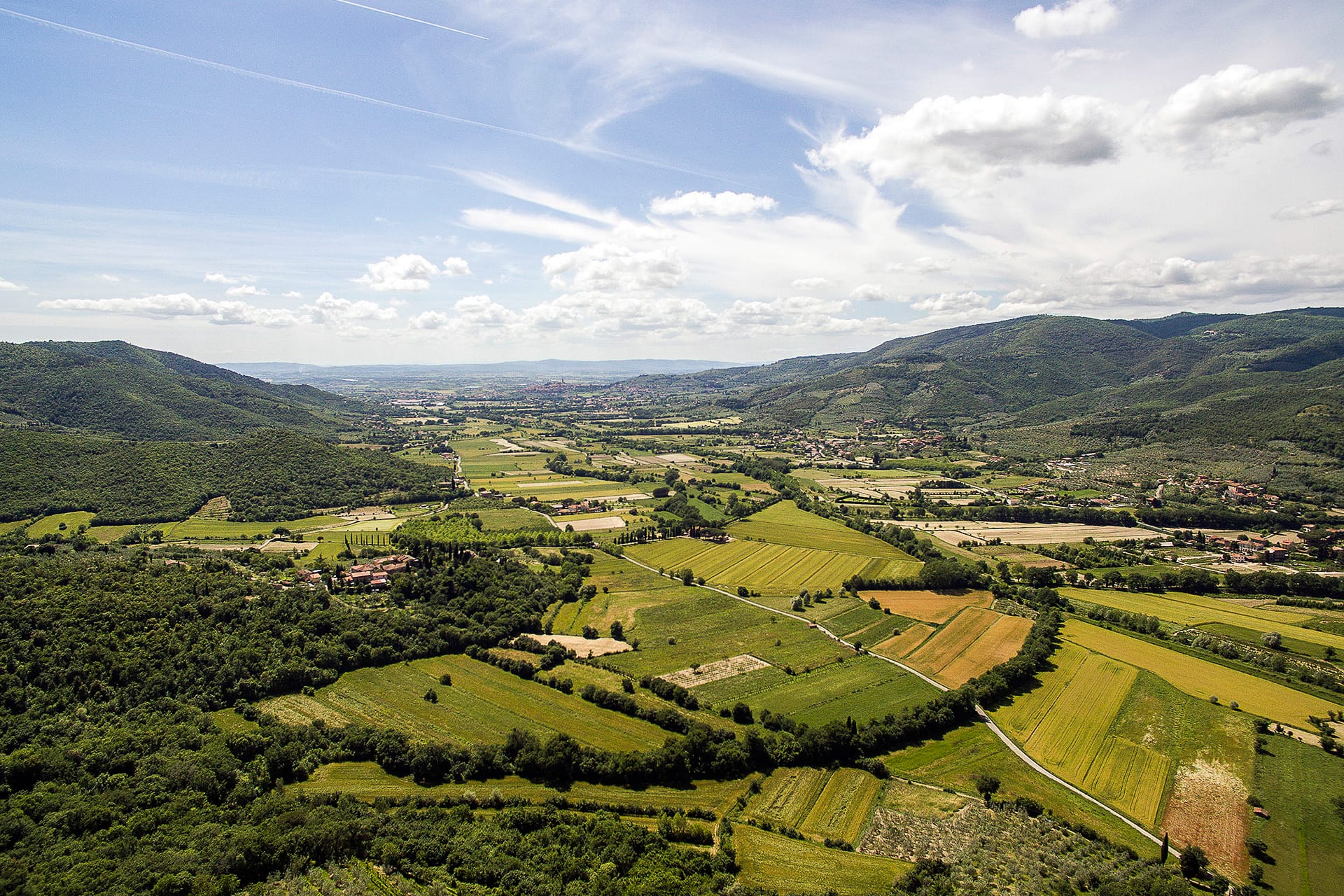 Authentic flavors, fresh products and simple processing are the pillars of Tuscan cuisine. Among the many things to do in Arezzo, Cortona or Castiglion Fiorentino taking a cooking class during your holiday in Tuscany is an excellent way to take home something more than the usual souvenir; you share an experience and a learn recipes you will be able to take home and cook for your family and friends.
3 reasons why you should take a Tuscan cooking class
---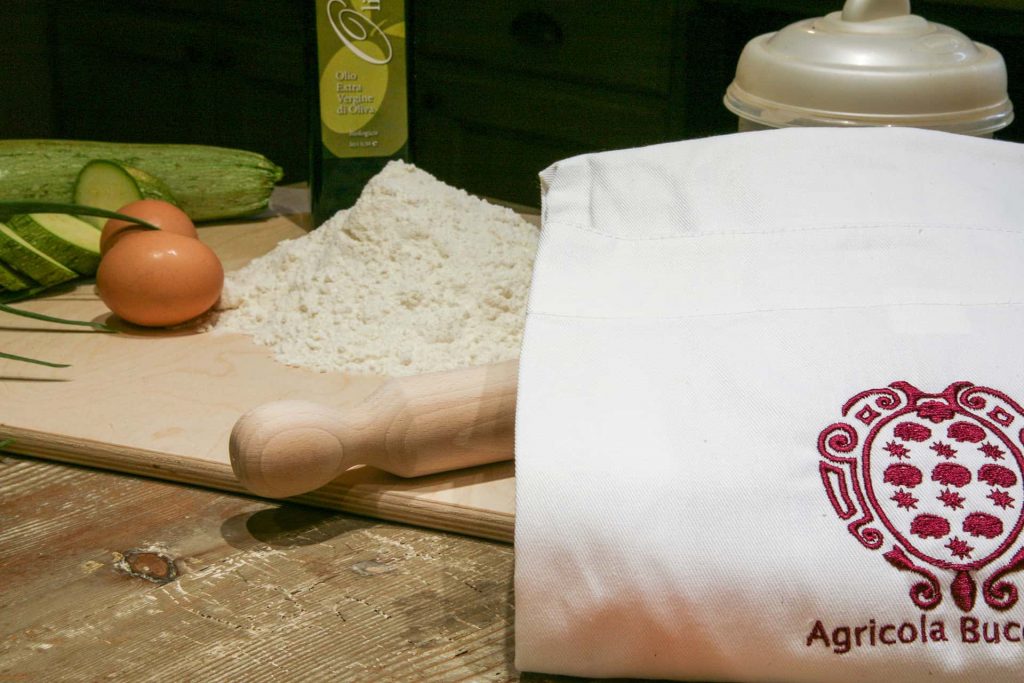 Tuscan for the day
Our cuisine is part of the life of our territory, its traditions, its habits and to get really in tune with Tuscany, it is essential to taste the dishes that are eaten here every day and learn the techniques to bring them to the table. Participating a cooking class means seeing closely how to knead fresh pasta, how long the meat sauce should cook and the simple tips which were taught to us by our grandmothers to make a simple meal very tasty! You will feel part of this region and for a half day you will immerse yourself in the Tuscan kitchen.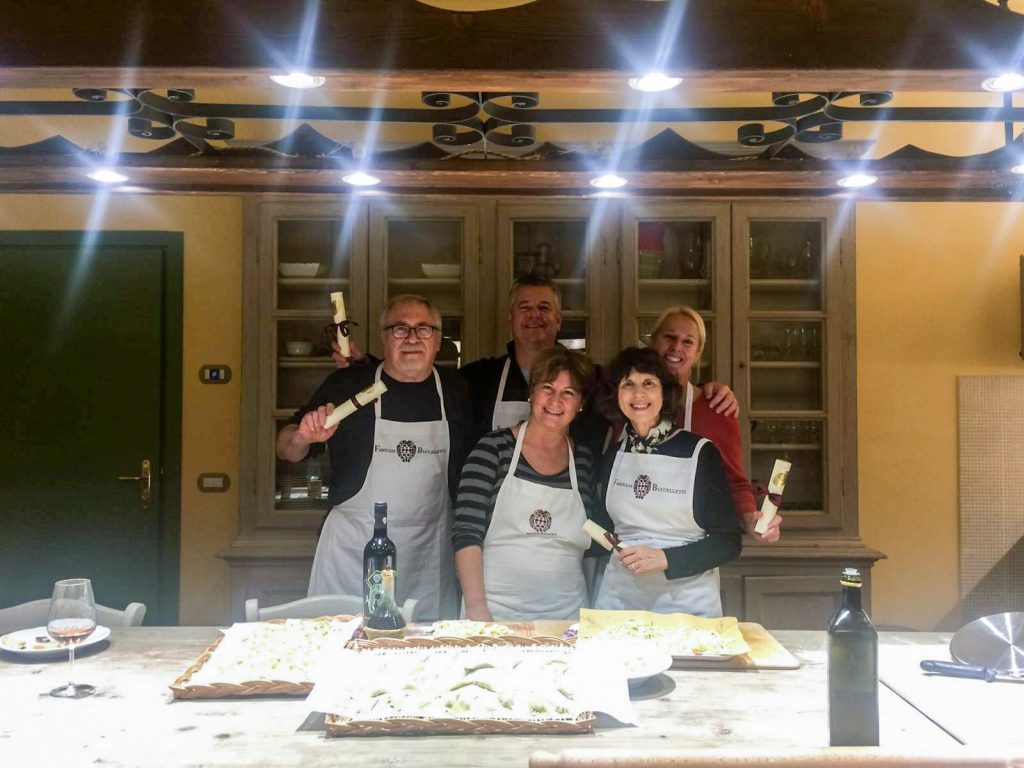 Earn the culinary secrets (then take them home)
If you like to host dinners with friends or family and if you like to surprise your guests with refined products and dishes you will be able to show off your new skills upon your return home. Once the holiday is over, you will bring with you secrets, techniques and tips to prepare a real Tuscan dinner and it will be a great way to relive your vacation in Tuscany. Maybe even teach your loved ones, children or grandchildren?
Delicacies to taste
Lastly, a great reason to take a cooking class during your holiday in Tuscany is that you will taste local products and authentic preparations. You will be able to taste the difference of a fresh pasta and the one you may have experienced in that touristy restaurant in the major city. Thanks to a cooking class and one-on-one time with a chef, however, you will not only prepare but also taste the real dishes of the Tuscan culinary tradition.
---
Cooking class and chef at home in Castiglion Fiorentino & Val di Chio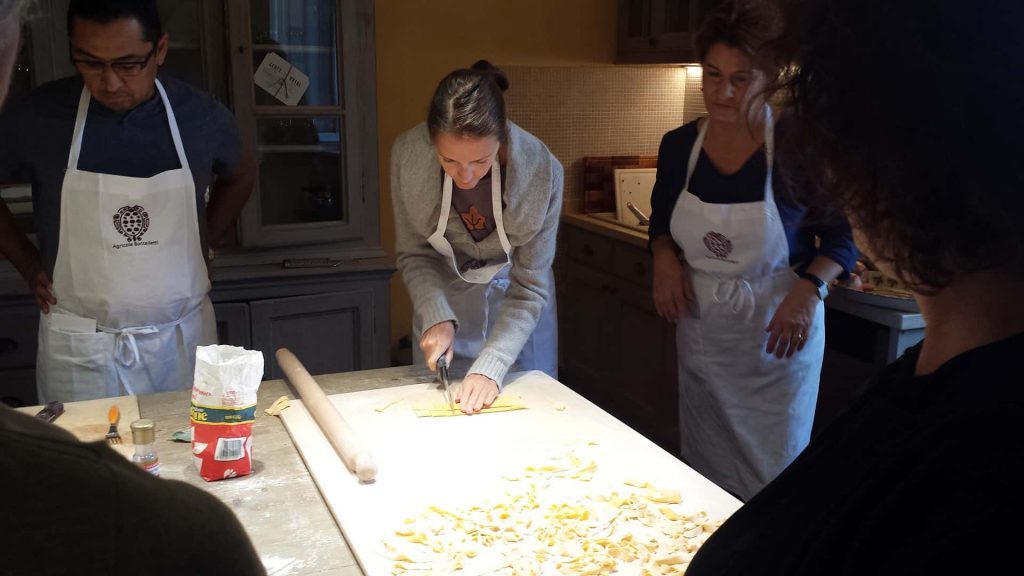 To allow our guests to enjoy a complete Tuscan holiday, we offer cooking classes held by professional chefs, in English or Italian, which are followed by a lunch or dinner. A real hands-on experience, that will be fun, stimulating and definitely tasty! You can decide your focus — we have options of pasta or authentic recipe courses which lasts up to four hours and you will use certified organic ingredients including our extra virgin olive oil. Do you have a interest in learning a specific Tuscan recipe? Let us know what that is and we can create the course for you!
---
For those guests who stay in one of our villas and are interested in enjoying a private meal within the comforts of their accommodation, our chef comes to you! She will come to your villa, prepare and cook a typical Tuscan meal answering all your questions and revealing some small secrets about local culinary traditions. Engage as much or as little as you would like but we guarantee this will be a highlight of your vacation.
Request chef in villa