Tuscany attracts visitors from all over the world for its cities of art and its natural beauty. But these aren't the only reasons: our region offers a lot to wine lovers and a visit to a winery is a great way to discover why Tuscan wines are renowned throughout the world. In Val di Chio, a small valley between Arezzo and Cortona just outside of Castiglion Fiorentino, a wine tasting will be an exciting journey through history, architecture, nature, great local foods and wine. The Val di Chio valley holds hidden treasures that true wine lovers will appreciate: a historical and natural jewel, it extends over the hills around Arezzo and is full of medieval villages, olive groves, farmhouses and, of course, vineyards and wineries!
In this article we discover how to organize the perfect wine tasting in Tuscany, between Arezzo and Cortona.
---
How to choose the wine tasting in Tuscany, between territory and quality
We know that Tuscany is an area that has a deep connection with viticulture but, because of the wide choice of wineries and tasting routes, it is not easy to choose the right experience.
The most important advice is to carefully evaluate the link with the territory: the winery you choose must be able to tell the traditions and local history. The wine is linked to the land in which it is produced in a variety of ways, the stories of those who produce it are interwoven with those of the surrounding countryside and the Buccelletti family represents this link between wine and this territory of Arezzo – Tuscany.
Documents found in the ancient villas, tell us that since 1600 our family produced wine and today we continue this century-old history: today the Buccelletti Winery produces red, rosé and white wines and their names are inspired by the local dialect, to emphasize the link with the Tuscan countryside and the Val di Chio.
Thanks to the Buccelletti family, your wine tasting between Arezzo and Cortona will be an authentic and local journey through the history and traditions of this part of Tuscany.
---
The importance of the products quality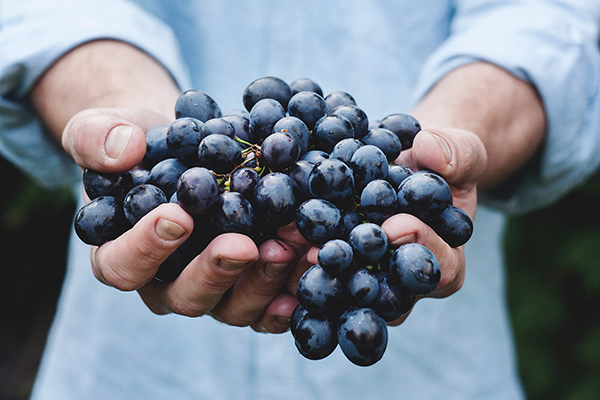 Obviously, in addition to the link with the land, it is important that the products you will taste are of excellent quality. Our wines are produced with careful selection of our grape production, we know well the characteristics of the Val di Chio and of each of our vineyards: not only producing wines but also distillates such as grappa and brandy, produced with organic grapes of our selected Tuscan vines.
For those looking for a unique tasting between Arezzo and Cortona, we also offer a selection of award-winning extra virgin olive oils all produced from our organic farming practices.
---
A personalized and unforgettable experience
When organizing a wine tour in Tuscany or a visit in a winery, in addition to the history and the link with the territory, it is important to find a not only a wine cellar but an experience! For this reason we offer different types of tastings, to enjoy what the territory of Val di Chio has to offer in a very personal and fun way.
We offer a range of tasting experiences from standard tastings focused on spirits or oils, or full experiences in which you will taste all our products and relax with a lunch or dinner prepared from local ingredients. We have 8 different options, which range in pricing and duration, and you can request any extra customization to create a unique and original experience — Have a birthday or anniversary for example; contact us to help you make this special day extra special.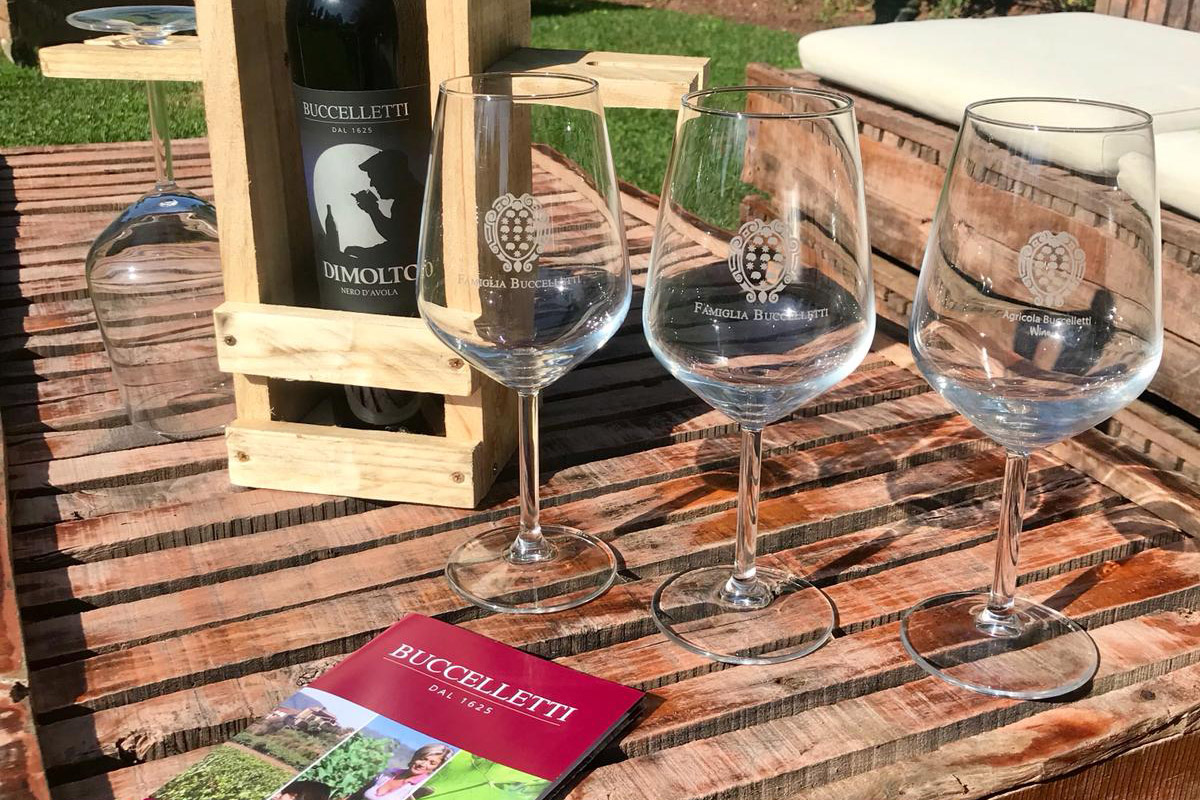 Wine Flight
€ 15 per guest – Duration: as long or short as you would like
A casual, independent tasting of 3 wines of your choice. With the tasting notes provided you can enjoy tasting at your leisure. Come relax in the garden, enjoy the music, outdoor games (bocce ball, etc.) while tasting great wines with a little snack and our award winning olive oil.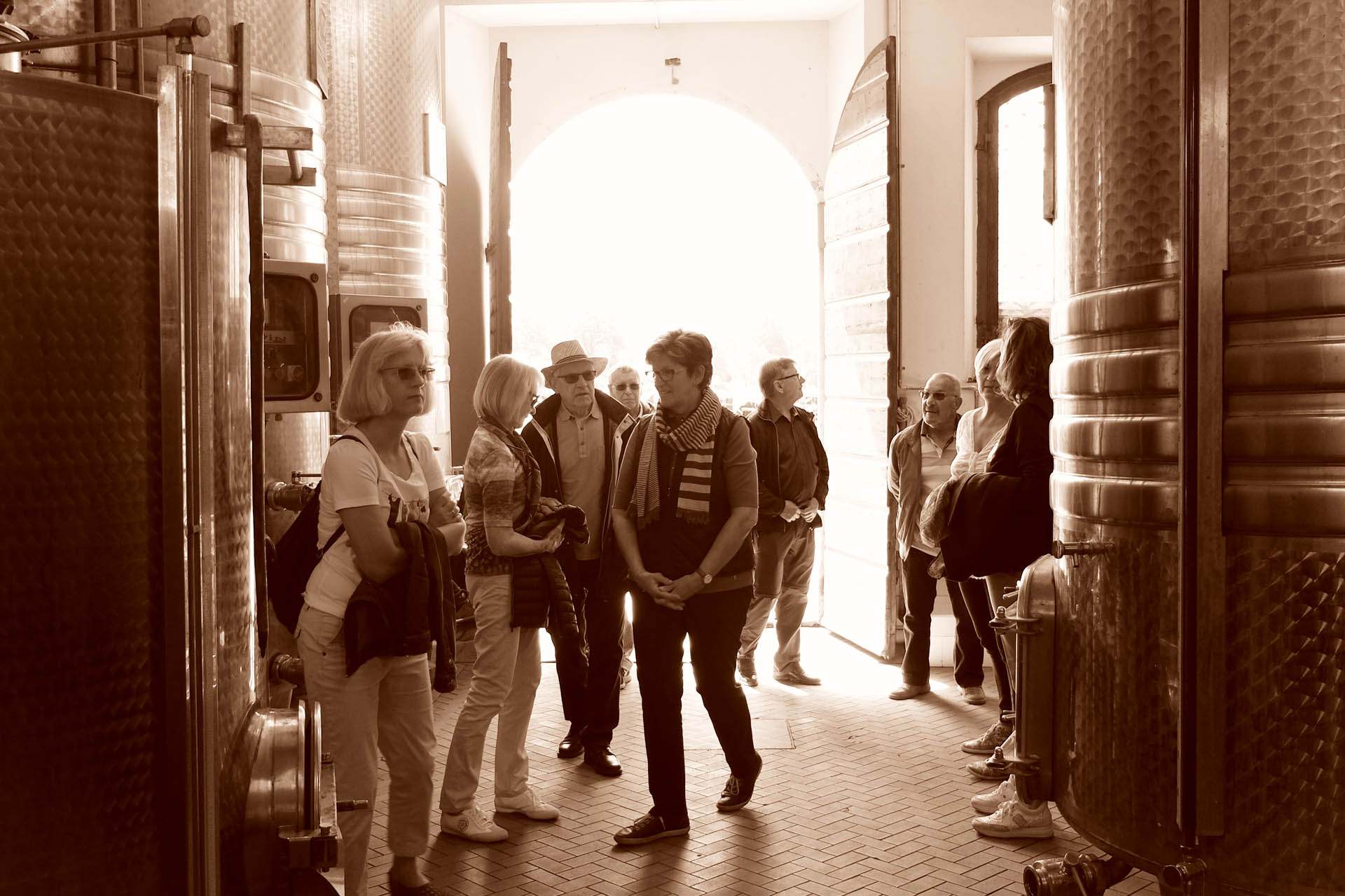 Private standard tasting
€ 25 per guest – Duration: 2 hours
Enjoy a private tour of the property including the family chapel which dates back to 1625, cellar and historic olive mill followed by a tasting of all of our wines with a pairing plate of local cheese, salumi and bread. Following we will have a educational tasting of our Extra Virgin Oil Oils.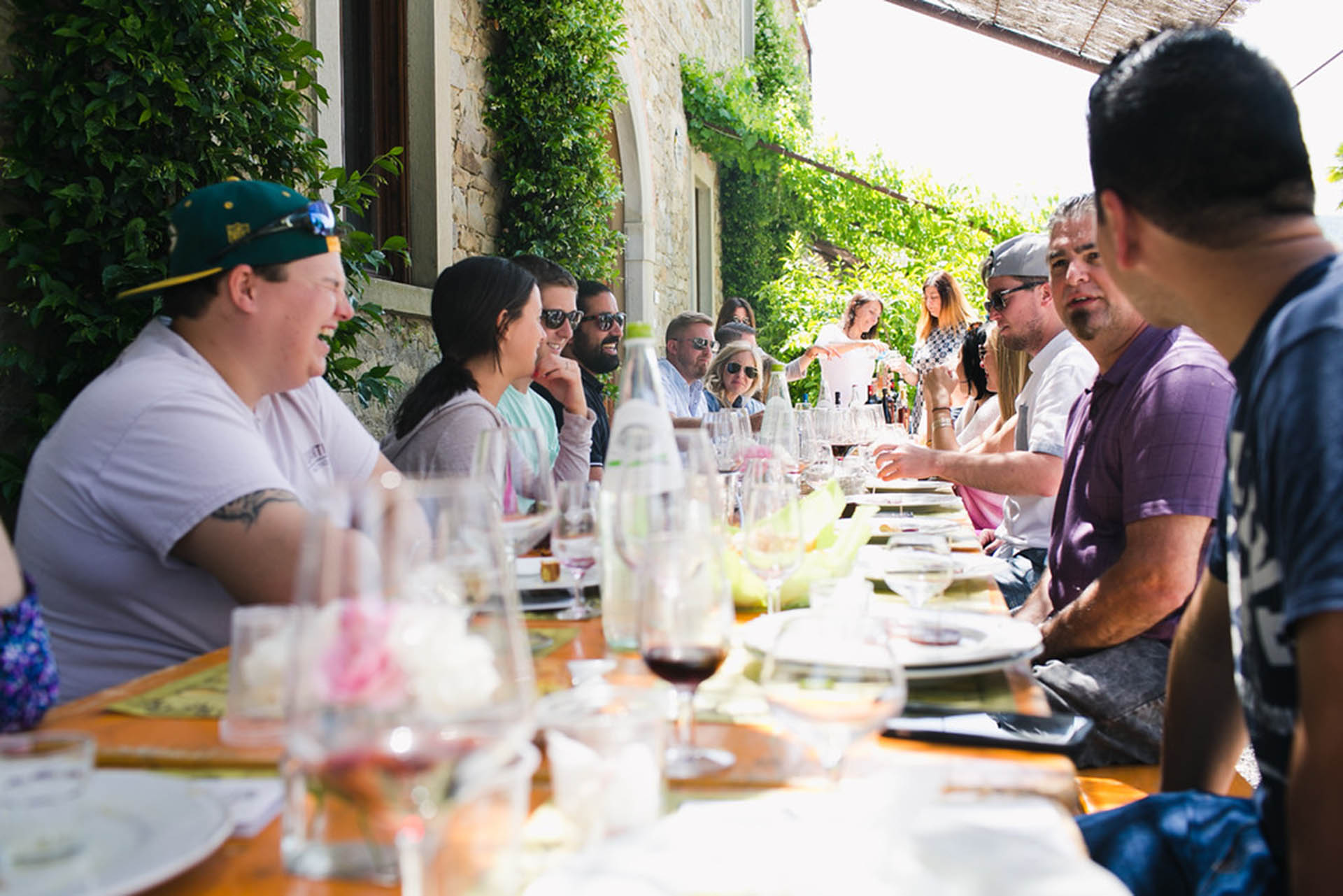 Full tasting w/ lunch or dinner
€ 55 per guest (Children 13+: € 20 each) – Duration: 2 hours and 30 minutes
Enjoy a private tour of the property including the family chapel which dates back to 1625, cellar and historic olive mill followed by a full tasting of our products. Includes a full tasting of our wines wines, olive oils, dessert wines, grappa's and our brandy. A light lunch of local sourced ingredients will be provided.
A children's snack can be added to any experience for €5
Book your experience at Buccelletti winery